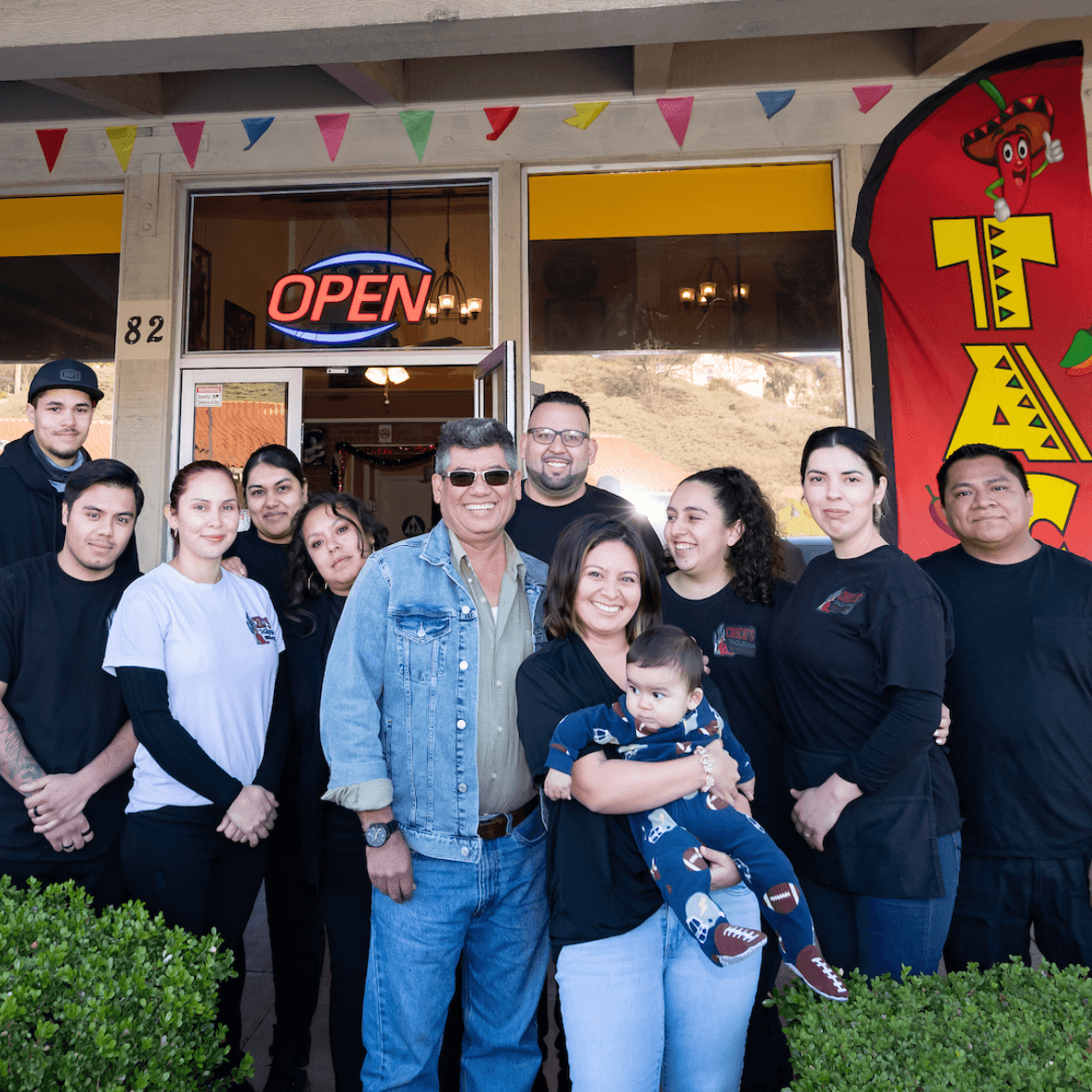 ---
Meet some of the wonderful members of the Chico's Taqueria family who help ensure every experience is exceptional.
The core reason for the success of Chico's Taqueria isn't our cuisine or atmosphere – it's our family of good people. Many of us have been with the company since its inception, and yes, many of us are actually related to one another!
We take pride in providing each guest with an exceptional experience by endeavoring to live up to the a core value in our restaurant: We will always work to treat our guests as we would want to be treated.